Based on the scientific principle that like dissolves like, the oil cleansing method utilizes beneficial oils that penetrate deep into pores to dissolve grime and build-up. This age-old method of cleansing effectively purifies + nourishes the skin while keeping its natural moisture barrier in-tact.
Made with a blend of oils known to detoxify the skin and dissolve impurities without over-drying so that you're left with a complexion that feels soft, clean and balanced.
Please keep in mind that it may take 2-3 weeks for your skin to fully adjust to this method of cleansing, as your complexion may need some time to fully detoxify from build-up.
For an ultra deep + effective cleanse, we recommend double cleansing with our Cleansing Oil followed by our Baby Bar.

Massage a quarter-sized dollop of cleansing oil onto dry facial skin for 60 seconds.
Wet a clean washcloth with warm water and place it onto face until washcloth cools.
Gently wipe away impurities + excess oil with washcloth.
Click here to read up on how to follow the oil cleansing method with double cleansing.

 

INGREDIENTS: Jojoba Oil*, Castor Oil*, Avocado Oil*, Pomegranate Seed Oil*, Essential Oils of Orange*, Lavender*, Geranium* and Peppermint*

*ORGANIC

 
Customer Reviews
Write a Review
Ask a Question
Seriously?
Folks, I have tried every oil-based makeup remover available. My skin is incredibly sensitive, especially to gluten/soy/fragrance, so when I find something that works I stick with it. Favorites in the past have included boscia's MakeUp-BreakUp and Take The Day Off Cleansing Balm by Clinique. No matter how many positive reviews a product may have, I'm always the person whose skin cannot handle the ingredients. So, here I go again trying something new and hoping it will work for me. Let me tell you ... IT WORKS. Smells terrific, feels great on my face and wipes away cleanly. I've been following with Vanicream's Gentle Facial Cleanser when removing makeup. The proof it works? When I get to my toning step there is ZERO makeup residue on the cotton pad. I can't even say that about boscia or Clinique's products! My skin looks and feels so smooth. I love this stuff. Would classify myself as "combination" and the Normal Skin option is perfect.
01/07/2020
Kylie .
United States
Never again
Unfortunately, the oil cleansing method did not work for me. I really loved the idea of using natural products but this cleanser completed ruined my skin. Around the 2 ½ week mark is when I noticed my skin became significantly worse. Before starting the OCM, I read all of the PP blog posts and even watched videos to make sure I was doing it correctly. I definitely was feeling like I wanted to quit using it, but didn't want to "give up before the glow" so I kept going. Around week 6, I reached out to customer service and they told me this was normal and I was still in the purging phase, so I continued. After a total of seven weeks using this cleanser, my acne was the worst it's ever been in my entire life. I stopped using this cleaner about a week ago and my skin has a long way to go before it will be back to normal. This product is definitely not for everyone. The purging phase should last no more than 6 weeks. If you feel like you might be allergic/reacting to the ingredients- I would not recommend to continue!!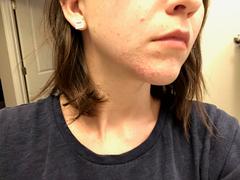 Hi Kylie, Thank you so much for leaving a review on our Cleansing Oil! We're so sorry to hear that the product wasn't what you had hoped for and have reached out in a separate email with a solution we think you'll find helpful. :) If you have any further questions please reach out to hello@primallypure.com and we'd be happy to help! Best
Who knew?
Who knew oil fights oil? Well, I guess PP did. I began using this after hearing about it from Sarah Adler. I have an autoimmune and really wanted to ind something healthy for my skin that wasn't adding chemicals and things I couldn't pronounce. I instantly fell in love. The pores on my nose were cleaner within days of beginning the cleansing oil. Then, I added the blue tansy and BAM! I cannot believe that at the end of the day, my face isn't shiny and greasy. I love this product so much I ordered some for my husband who has always struggled with adult breakouts and now he's a believer as well. His skin looks amazing as well! Thank you for making products we can feel good about using and that actually work.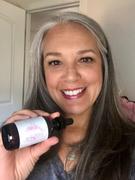 12/24/2019
Leah W.
United States
Love the products so far!!
These are my first products that I have used that are all natural. I had tried another popular brand of skincare which caused a major skin sensitivity and after doing my research I decided to try Primally Pure. I love the cleanser and complexion mist! I have been using the products for 2 weeks and am documenting my skin to watch the progress it's making so far since switching to all natural skincare. I love the fresh scent and refreshing oil- my skin feels cleaner and brighter and my acne has been clearing up. I am excited to see the continued progress and am excited to add some of the other products to my regimen.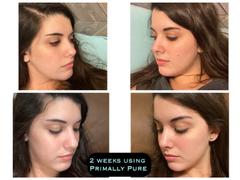 Best all natural cleanser I've tried!
I've been using the normal skin oil cleanser for three weeks now and it is by far the best I've ever tried! Around week two, I noticed my skin was drying a bit and I added the baby bar for the "double cleanse" regimen. Now my skin is the best it's ever been! I've tried EVERYTHING.. my skin is so sensitive and I've had reactions or breakouts with everything from drug store Neutrogena to ***** Elephant to extremely expensive Tata Harper. Primally Pure has been so amazing!!
v