This two-step cleansing technique (first step: Cleansing Oil (choose between Oily, Normal, Dry), second step: Baby Bar) helps to balance the skin, leaving it purified and properly hydrated.
Double cleansing works its magic by dissolving buildup and removing pore clogging debris – which can cause acne as well as the breakdown of our collagen and elastin (the proteins that make our skin strong, supple and youthful).
From acne to aging, double cleansing may become your skin's saving grace. Especially if you typically wear a full face of makeup, live in a polluted city, produce more oil than most – or just simply want glowing, gorgeous skin.
According to our Holistic Esthetician's facial guests and beauty gurus around the world, the word is out: double cleansing is a definite DO for healthy, balanced skin.
Click here to watch a double cleansing video tutorial by our in-house Holistic Esthetician.
Customer Reviews
Write a Review
Ask a Question
01/20/2020
Katherine G.
United States
Love love love!!
I have struggled with hormonal and inflammatory acne since my pre-teen years. I am now in my 20's and still struggle, even when washing with Benozyl Peroxide everyday (yes, that is the stuff that bleaches your towels...yuck!). I recently went back to the dermatologist with the hopes to get some help with my acne, but what I got was 3 different daily topical prescriptions, none of which I could actually pronounce. The Dr even told me the top layer of my skin would probably peel off at first - no thank you!!! I knew there had to be a better way, and I had stumbled upon Primally Pure on a blog post so I figured I'd try it out. This kit, combined with the Everything Spray and some very minor changes to my diet have honestly been my saving grace. My skin looks the most clear that its been in months! And it feels so soft and balanced. Not to mention, this stuff feels so great on my skin and smells so so good! Additionally, my skin started breaking out a little more around the first week of usage, but now that its clearing up it looks better than ever! (Still not perfect, but I'm sure we'll get there). I would totally buy this kit again! Can't wait to try more products from here :)
02/07/2020
Adyson W.
United States
*Love the Product* but learned something new about my skin!
Absolutely love the products. The oil is AMAZING at removing any trace of makeup and within a week the change in the appearance of clogged pores and blackheads was so cool! I would say that I was completely unaware of how dry my skin actually is. For the first week of use, my face felt so tight and dry, I really didn't know what to do. I found a natural moisturizer with another company I was ordering from and decided to add that until I need to reorder, and then I will order this product for dry skin. I know this process takes time, but I am seeing more results from this change in a little over a week than I did with three months of Curology! YAY!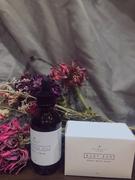 10/08/2019
Wren L.
United States
Converted
My skin is soooo happy about double cleansing. This is my first time trying cleansing oil, which took some courage because I have an oily complexion, but I am converted.
02/10/2020
Lauren L.
United States
Oil Cleansing Newbie
As an oil cleansing newbie I was pretty worried to try this out. My skin is so sensitive and can break out in acne and eczema pretty easily. I immediately noticed my skin look and feel more hydrated and my eczema calmed completely. I had a few little clogged pores during my first week, but I made sure to gently exfoliate in the mornings with a mask and everything cleared up. I love the Baby Bar for post workout cleansing and some nights I only use the bar (maybe once a week). My skin is so happy- I will never go back to traditional cleansers again!
01/05/2020
Abby R.
United States
I tried everything... THIS WORKS
I have tried everything in the book to clear my young adult/hormonal acne... products with high levels of toxic chemicals to all natural products from different companies to changing my diet... NOTHING WORKED... until this!! I had been using the clarifying serum for about two weeks before using this double cleansing method + everything spray as a toner. No, my acne was not magically better over night. I've been using it for 2 straight weeks now, and I have seen so much improvement in my skin. When I do get a pimple, it doesn't last as long, and it is more surface level than a cyst. Following along with their usage guidelines as well really helped me. I have oily skin, and apparently washing it morning and night was stripping the natural oils of my face, causing more breakouts. When I reached out asking for help, the blog that they sent me suggested only using the double cleansing method at night since it is such a deep clean, and a splash of water + everything spray in the mornings. I can't wait to see how much my face continues to improve! THANK YOU PP!!!
v