Your skin is more balanced or combination (areas more prone to producing oil along with drier patches) with more visible pores around the nose or forehead/chin. Balance is a top priority as your combination skin can sometimes be in flux, you're content with the state of your skin but still concerned about premature aging, and people consistently ask what skincare products you use to get that healthy glow. (Don't worry, we won't spill your PP secrets!)
Your regimen includes:
Cleansing Oil (Normal Skin) - 2 oz
Everything Spray - 2 oz
Plumping Serum - .5 oz
Palmarosa + Mint Beauty Cream - 1 oz
Clarifying Face Mask - 1.75 oz
Because we've curated this bundle specifically for this skin state, we are unable to make substitutions.
Customer Reviews
Write a Review
Ask a Question
12/17/2020
Kellee
United States
INCREDIBLE PRODUCTS
This line has made my skin look and feel the best it has EVER felt! I was definitely skeptical at first because the thought of 'oil cleansing' my skin sounded scary. Like major break outs. But it also made sense that it would maintain my natural oils keeping my skin more moisturized. I am so happy I tried these products!! It not only feels relaxing and soothing doing the processes but my skin feels SO good! I have seen definite changes in my skin. It feels the most moisturized it's ever felt with out feeling oily. The large pours around my nose and chin have gotten smaller and some have even disappeared! The little wrinkles I have around my eye line have gotten less pronounced. I LOVE these products!! Thank you much PP for such an incredible product that is not only good for me but also works wonders!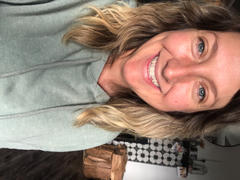 v